Welcome to Key Investment Property Management Inc.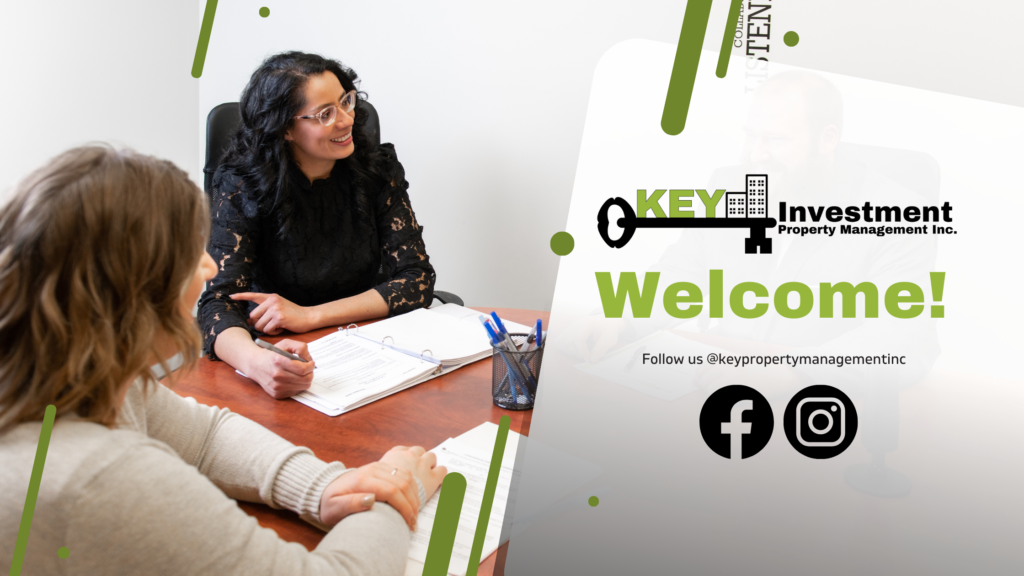 The team at Key Investment Property Management wants to welcome you to our website. Our goal is to not only provide dedicated and professional services to our clients, but we also want to provide you with information that is valuable and educational. These posts will inform you on all of the important aspects of your home owning journey. Whether it be for landlords and tenants, condominium boards, developers or commercial land owners, we believe that information is KEY to the success of your journey.
If you are an existing client or visiting us because you want to make the best decisions for your investment, we are happy to have you here. Please share this information with friends and family that you think would benefit from it. Our team would love this to be a source of education and understanding between homeowners and professionals alike!
Do you have questions about our business or would you like to know more about how we can serve you with our property management services? Please feel free to contact us by calling 780-833-5555 or email contact@keyproperty.ca. You can also submit an information request form here. We look forward to talking to you soon!
The Key Team