Renting Your Condominium:
What You Need to Know!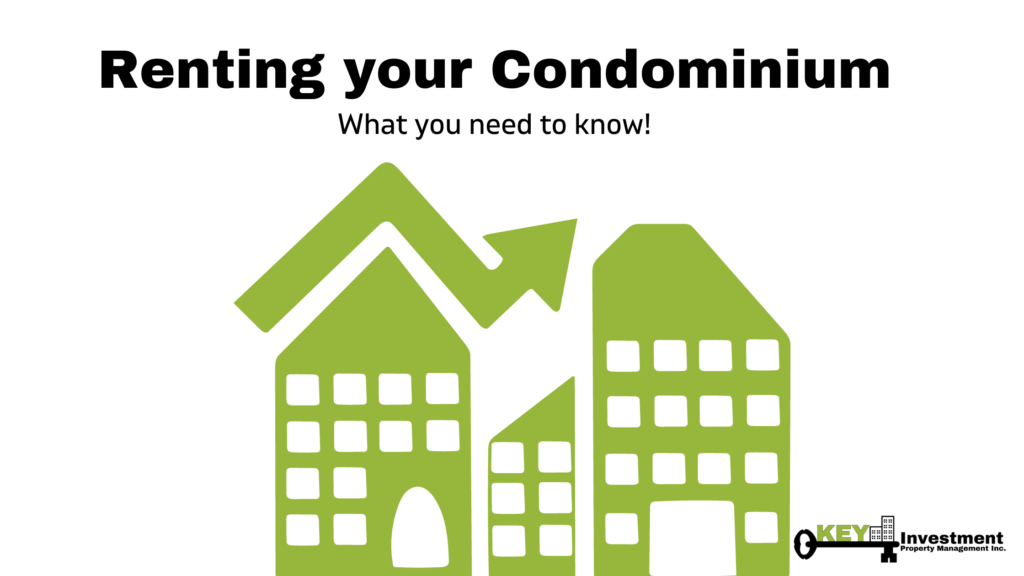 Are you thinking of renting your condominium? Congratulations! Owning a rental property is an excellent way to expand your financial portfolio. While it may seem like a straightforward thing, there are a lot of considerations that you need to be aware of before you begin the process. Here are a few things to keep in mind:
Know Your Rights and Responsibilities
Becoming landlord is a great responsibility, especially when you are doing it within a condominium community. Be sure to brush up on the Condominium Property Act, Condo Property Regulation, and the Residential Tenancy Act. These two acts outline the law that pertains to condominium ownership, and the legalities that pertain to the landlord and tenants. When an owner and tenant understand their rights and responsibilities, it creates clear expectations for both parties.
Communicate With Your Board of Directors
Although a condominium corporation cannot delegate whether or not you can rent out your condominium, they do have the right to request additional information and a security deposit (separate from the deposit provided by the tenant). You can find more information about that in this publication by Centre for Public Legal Education. In some circumstances, a board can even reserve the right to evict a tenant, should they feel the need to!
Have a Solid Rental Agreement
Not only does a good rental agreement eliminate grey area when it comes to responsibilities and expectations, but it also legally binds yourself and the tenant to them. If there are any disagreements or extraordinary circumstances that arise, a rental agreement can protect the parties involved.
Disclose your Communities Bylaws to the Tenant
Your tenant will be required to abide by the Condominium's bylaws. The expectations within the bylaws are for the preservation of your condominium community and it's common areas. Every condominium is different so it is very important for you, as well as your tenants, to under stand us and occupancy restrictions as well.
Have a Solid Plan for Management of Your Rental
Many people handle their own rental management. Things that you will want to ensure are well in hands are things such as tenant screening, rental agreements, scheduled inspections, emergency contacts, and much more. There are a lot of things to consider as a landlord.
If you would like peace of mind knowing that the management of your rental is being handled by experience professionals, consider hiring a Property Management firm like Key Investment Property Management Inc. We provide full service management for your rental properties at an affordable price. We also provide a valuable degree of anonymity so that you can be virtually hands off in the rental process. You can see more about our rental services here.
Are you already a landlord and looking for some help managing your unit? Contact us at 780-833-5555 or email [email protected] for more information!