How Do I Know What Condo Documents I Need?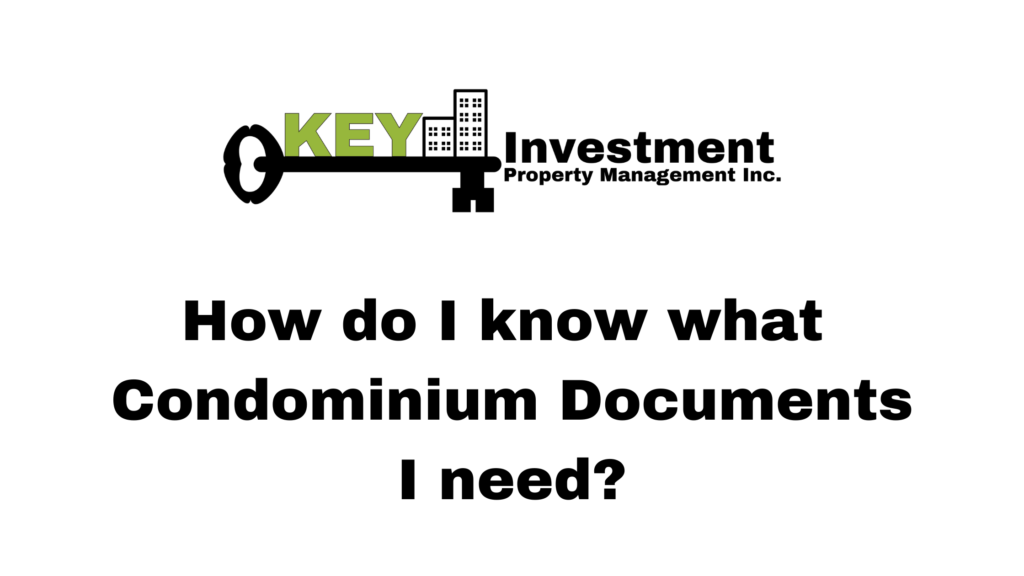 Are you buying or selling a Condominium? It can be tough to know where to start when you are looking for condominium documents. It is made especially difficult because every condominium and purchase agreement is different, so here is what you need to know!
What are condominium documents?
Condominium documents are the information that you need to make an educated decision on your investment. They are everything from loan disclosures, financial statements, reserve funds, reports, bylaws, and more. For more information on what condominium documents are available, see section 20.52 of the Condominium Property Regulation.
How do I know what condominium documents I need?
Typically, condominium documents will be procured by your realtor, lawyer, or the seller. The condominium documents required for your purchase are dictated within your purchase agreement (see section 8.1 of this purchase agreement as an example). Every purchase agreement is different so it is very important to work with your representative to get all of your documents. It can take up to 10 days for our office to get you all of the information that you need, so it is important to request these immediately!
How much do condominium documents cost?
This is a tricky question. The price of condominium documents are regulated by the Condominium Property Act and Regulation of Alberta, so most of the documents have a set rate. However, there are some itemized documents, particularly some of the reports, that can vary in price depending on how large the documents are. Should you need to have documents rushed, this can also be subject to additional fees.
How do I request documents?
As previously mentioned, often times your realtor or lawyer will request these documents. That is because they are not publicly available. Unless you are a specified professional or the owner, you are not permitted to request them individually. In fact, even if you are a professional, you may still require the owners permission to acquire them!
If you are an owner or professional looking for the condominium documents of one of our communities, call our team at 780-833-5555 and we will be happy to help you!